Our modern world is replete with problems that spread beyond the boundaries of nations. International conflicts, ethnic struggles, violation of basic human rights, poverty, terrorism, and environmental issues are constant a reality of our life. In the Department of Global Studies, we raise students with global knowledge and sensibility who can work as professionals in a global society.
The department puts special emphasis on language learning. We have more than adequate courses on English which is our first foreign language. For the second foreign languages, we provide Korean, Chinese, French, German, and Spanish courses. We especially emphasize Korean and Chinese because there are many students who seek to study in those two countries.
The best way to obtain global sensibility is to have cross-cultural experiences. (a) We have strong oversea study programs which enable students to study abroad. (b) We have a course called "Cross-cultural Experience" in which students are exposed to the culture, society, history, and current affairs of Asian countries. (c) The Global Studies Study Tour is held in English speaking countries to brush up communicative skills in English language.
One of our characteristics is a good balance of academics and practical skills. The former refers to a rich variety of courses on global economy, global politics, world religions, art, thoughts, including those on Japan. The latter refers to business skills and manners. We want to prepare students to be a well-rounded person who can make an impact in the global world.
Our Philosophy/Policy
Education and Research Purpose
The Department of Global Studies aims to foster human resources, based on the Christian doctrine of love that is our education philosophy, who seek knowledge and understanding of the histories, cultures and people in various countries and regions and can contribute to the establishment of a peaceful and international co-existence society.
Three Study Courses
At the end of the freshman year, students must choose one of the Study Courses (SC). Each SC has its own set of required courses.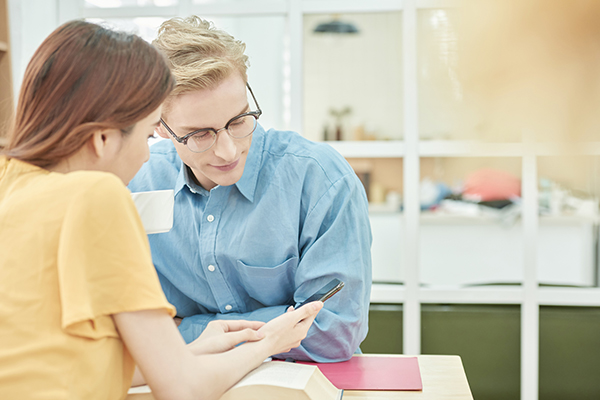 English Intensive SC
A course specialized in the acquisition of English language as well as knowledge on English speaking countries and cultures.
Global Cultures SC
A course that emphasizes the study of East Asian languages and cultures, (i.e.) Korean and Chinese.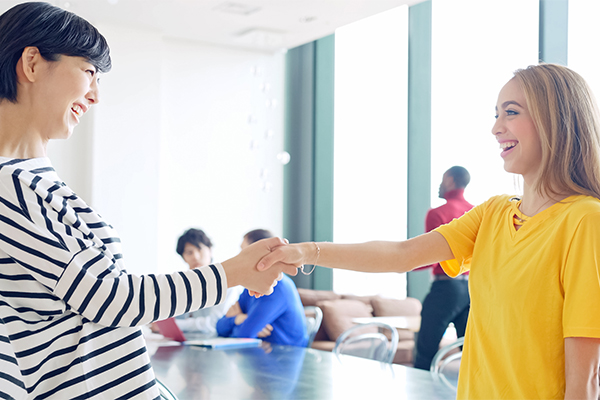 Co-existence SC
Sociological analysis of global issues, seeking a society in which people can coexist as global citizens.
Features of the Department
Many oversea partners and many opportunities to study abroad.
Understanding Asia through "Cross-cultural experience."
An oversea experience is required to all students. Financial aid is available.
Experiential learnings such as Business Internship, NPO/NGO Internship, Japanese language Internship.
Language Cafe in which students can brush up command of foreign languages.
We have agreements with partners around the world, and many students spend a year oversea.
Benedictine College (Kansas, U.S.A.)
University of California, Riverside, Extension Center
Valencia College (Florida, U.S.A.)
Victoria University, Extension Center (Victoria, Canada)
University of New South Wales, Extension (Sydney, Australia)
St. Paul University, (Manila, Philippines)
St. Paul University, (Iloilo, Philippines)
St. Paul University, (Dumaguete, Philippines)
Bukyong University, (Busan, Korea)
Catholic University of Korea (Seoul, Korea)
Shanxi University (Taiyuan, China)
Business College of Shanxi University (Taiyuan, China)
Providence University (Taichung, Taiwan)
Kainan University (Taoyuan, Taiwan)
Disney World Internship
Sophomores and above are eligible to apply for the five-month internship program at Disney World in Florida. They will be working with interns from all over the world, living in the Disney dormitory. Only two institutions hold the right to apply for this program in Tohoku and Hokkaido.
On-campus lectures by ANA Airlines
Sendai Shirayuri Women's has concluded a College educational partnership agreement with ANA Business Solutions Co. Ltd., which offers on-campus lectures, "ANA Airline School" to students. Active CAs in the ANA Airline School carry out lectures related to hospitality, business manners, and job hunting based on the syllabus. Furthermore, practice, discussion, and presentations have been added, to support the numerous classes that are offered. In addition to the on-campus classes, training at an airport is also conducted for comprehensive studies. This college educational partnership agreement with ANA Business Solutions Co. Ltd. is the first such attempt in the Tohoku and Hokkaido districts.
Policy for admission of new students
(1) Students sought by the Department of Global Studies
We seek students who are interested in diverse cultures and languages, people, etc. and contribute to the establishment of a peaceful and international co-existence society as citizens of a global society.
We seek students who wish to provide leadership and play active roles in a global society.
We seek students who wish to study in order to acquire a wide range of knowledge and practical skills that are useful in society in a balanced manner and with enthusiasm.
We seek students who can express themselves and at the same time respect the opinions of others.
(2)High school study requirements (learning goals in high school)
To thoroughly acquire basic academic abilities in major subjects, especially, English and social studies, in high school
To improve expressiveness in Japanese and practice reading and writing on a daily basis
Policy on organizing and implementing curricula
To achieve the Diploma Policy of the Department of Global Studies, we have prepared a curriculum organically combining common undergraduate subjects and specialized subjects for understanding the structure of an international society, activities of people living together under diverse cultures and information and knowledge on today's global world. We have also organized a systematic curriculum based on three study courses ("English Intensive," "Global Cultures" and "Co-existence") of the department.
The global studies basic exercise is provided in the second year so that students can study the basic learning method in university, and the global studies comprehensive exercises I to Ⅳ are provided in the third and fourth years so that students can study research topics or methods in depth in the specialist fields.
Specialized subjects are categorized by subject group such as "Basic English," "Language Communication," "Multiculture," "Contemporary Society," "Global Career," "Practice and Exercises" and "Teaching Profession," and multifaceted learning is incorporated in the curriculum.
Students study specialized knowledge and skills in one of the three study courses (referred to as SC).
In the English Intensive SC, subjects for enhancing proficiency and communication skills in English and subjects for learning the histories and cultures of the English-speaking countries are offered.
In the Global Cultures SC, subjects for enhancing proficiency and communication skills in Chinese and Korean and subjects for learning Japanese and Asian histories and cultures are offered.
In the Co-existence SC, subjects for acquiring fundamental knowledge by the social scientific method to understand today's various global social issues and develop profound insight toward the realization of a multicultural co-existence society, subjects for proactively learning through surveys and practical learning and other subjects are offered.
Cross-cultural experience is offered so that students can explore a global society through participation in international exchange activities, etc. in Japan and abroad.
Subjects on information and business, Japanese language teacher training course and children's English education are offered to develop practical skills of students that allow them to play active roles in a global society.
Policy on Graduation Approval and Degree Conferment
To possess the expertise necessary for understanding complicated structures and systems and diverse cultural phenomena in a global society and be highly educated.
To possess proficiency and practical communication skills in English and other foreign languages and understand the cultural backgrounds that fostered the languages and their historical significance.
To possess the ability to express oneself in Japanese and basic skills of information processing which are necessary to play an active role in the global age and understand basic knowledge about careers and approaches to them.
To possess the ability to objectively judge matters without being bound by one's own frame of reference while understanding the global society and culture and have the creativity and ability to take action in order to solve problems.